CONTACT US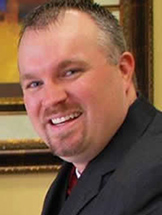 Deer Park Texas Insurance Quotes Online
To compare auto insurance quotes and home insurance quotes online, click here. In a few minutes you will have live rates from multiple top carriers to compare.
About Lonestar - Integra Insurance Services
Lonestar–Integra Insurance Services is located in Deer Park, Texas. Our agency works with clients in Deer Park, as well as the entire Houston Metro area. With over five years in the insurance industry, we strive to build strong, lasting relationships with our clients. We take pride in providing excellent service and being a trusted partner to each client. Our goal is to serve each client by helping them to better protect their assets. We do this by providing an increased understanding and awareness of their overall insurance needs.
We are pleased to announce that in early 2013 we joined Integra Insurance Services as an Integra Partner Agent. Our new partnership with Integra will allow us to offer you improved coverage's and more options to meet your family's insurance needs. The lines of business we offer are Personal Auto, Homeowners, RV, Watercraft, Motorcycle, Commercial/Business Insurance, Life and Health Insurance. In becoming an Integra Partner Agent, we are able to offer you, the insured, more coverage options and better premiums from a number of different carriers. We will work hard to provide you the best coverage at the best price available throughout our relationship.
Integra Insurance Services, formerly known as Huntington Insurance Agency, is a multi-location independent insurance agency headquartered in Huntington, Texas. Tracing our roots back to 1947 and under current ownership since 1983, we made a strategic decision to become a regional insurance firm in 1998, and during this transition the name of the agency was changed to Integra Insurance Services to better reflect our cornerstone principle to "Do the Right Thing". At Integra we strive to do the best we can for our clients in every way possible. We welcome you to become part of the Integra Family and look forward to building a strong and lasting relationship with you and your family.